How To Generate And Use Aadhaar Virtual ID
|
Virtual ID or VID is a temporary, 16-digit identification number mapped with the 12-digit Aadhaar number, also known as Unique Identity Number (UID). A VID enables a user to undergo verification under the Aadhaar biometric ID programme without disclosing the 12-digit Aadhaar number. A VID can be used instead of the Aadhaar number for authenticating one's identity. Once the 16-digit number is generated, authentication can be performed using the VID in a manner similar to using the Aadhaar number. It is not possible to derive the Aadhaar number from a VID, according to the Unique Identification Authority of India (UIDAI), the agency responsible for issuing the Aadhaar number as well as the Aadhaar card.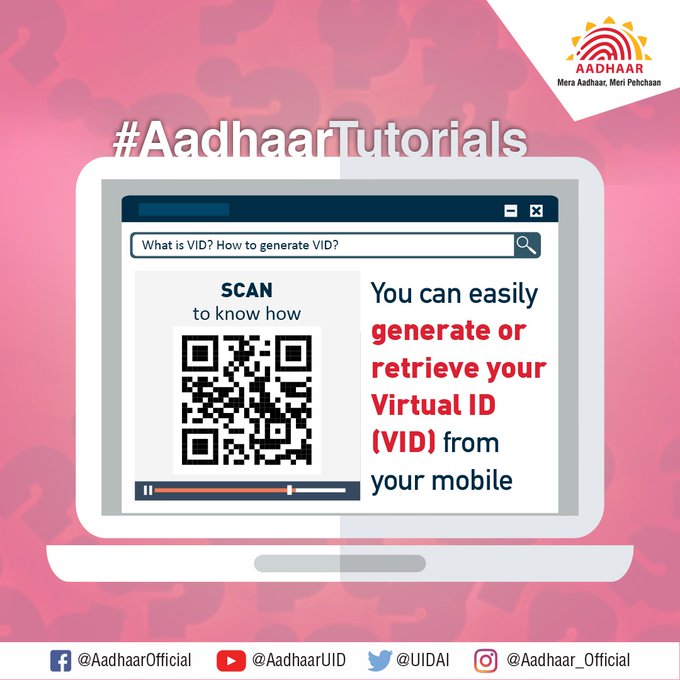 How To Generate An Aadhaar Virtual ID
Here's a step-by-step process for generating a 16-digit virtual ID:
Go to the UIDAI portal and select the "Virtual ID Generator" option under the Aadhaar Services section. Here's the direct link.
On the Virtual ID Generator page, enter details such as the Aadhaar number in the given space and click on "Send OTP".
Enter the OTP or one-time passcode (received on the Aadhaar-registered number) in the given space. At this stage, the user can choose between generating a new VID or retrieving an existing VID…Read more>>
Source:-ndtv